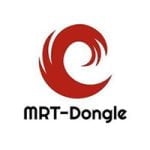 Here is the exact download link for the MRT key V3.53 Crack's newest setup with the most recent upgrade. MRT Key is a dongle that allows you to use a mobile repair tool, MRT key V3.53 Crack. You can use it to flash and unlock Xiaomi, Vivo, Oppo, Huawei, and other Android devices.
What is MRT Key V3.53 Crack?
MRT Key is an abbreviation for Mobile Repair Tool Dongle. The New Innovation of mobile phone software repair may permanently unlock many Android devices, which is a big step ahead.
What is MRT Dongle?
MRT Key Dongle is a device designed by the Mobile Fix Team that enables users to fix an extensive range of Chinese-made smart and feature phones and tablets rapidly and efficiently. MRT Tool supports the repair and unlocking of Android devices in any mode, including Meta, EDL, Download, ADB, and Fastboot. The team is constantly updating the application with new "world-first repairing" features to make it better. They have just released their newest MRT V3.53 Crack version to the public.
Features of MRT Key V3.53 Crack?
In the MRT Software, there are a lot of things you can do, such as:
1. You can root all Android phones and tablets.
2. Remove your MI account.
3. Virus removal from all MTK devices.
4. MTK devices that can read patterns.
5. Codes are read from all MTK devices.
6. Unlock Code for MediaTek phones.
7. MediaTek phones and tablets may be FRP reset.
8. Make Qualcomm devices write to Flash.
9. May do flashing Qualcomm devices with this tool.
10. MTK devices may be flashed using this software.
11. For further information, see Flash MTK devices.
12. Unlock FRP/Pattern/Flash installed by Oppo.
13. Latest MTK Supports MTK6580 and X10 6753/6752/6595/6795.
14. FRP, Pattern, and Pin Removal have been included in BK Vivo.
15. Factory Reset/FRP/Pattern Removal with Oppo Reno SE is Now Available.
Many More Features
How To Download MRT Key V3.53 Crack
You can download the MRT Key V3.53 Crack version. Click on the server of your choice to pick up and download the tool. Below are three buttons to download the MRT Key V3.53 Crack.
.
File Name: MRT Key V3.53 Crack Software With Loader 100% Working.zip
Tool Size: 737MB
Operating System: Windows
How to use: Follow the Tutorial 


How to Download:

See Example
The Advantage of Using an MRT Key V3.53 Crack Dongle:
This software contains several valuable features for owners of MediaTek devices. Here are a few of the more notable ones that grabbed our eye this week:

Bootloader Unlock/ReLock

An unlocked bootloader is required to do any of the above changes. Every OEM ships smartphones with a locked bootloader. To begin the unlocking process, you will need to run several commands and utilize some drivers. The MRT Key Dongle tool simplifies the procedure and makes it simple to unlock. If you want to go back to stock and relock the bootloader, you may do it straight from this tool.

Unlocking FRP

Once you've formatted your device, you'll be prompted to input your Google credentials to have access to it the next time you start. Silicon Valley behemoths have incorporated FRP. However, in certain instances, a user may encounter a difficulty or two when attempting to get into their Gmail account. It's where FRP Unlock comes in. This capability enables you to unlock your device's FRP.

IMEI repair

You may lose your IMEI number if you modify or alter your MediaTek-powered phone and ruin the EFS sector. The stated partition contains all the essential unique IMEI numbers for the unknowing, and tampering with it may lead to several troubles. No more. Using the MRT Key Dongle tool, you can quickly fix your IMEI.

Support for the Aliyun operating system is available.

Aliyun OS is a Linux distribution. Many smartphones use Android Open Source Project. However, the underlying OS isn't well supported, so users may have to scour the Internet for advice. That may soon be history. The MRT Key Dongle tool supports all Aliyun OS devices, allowing you to perform desired actions on your Aliyun OS devices.

Various device supports

This tool supports almost all major OEMs using MediaTek chipsets. Some notable smartphone makers benefit from this technique: Oppo, Vivo, Meizu, HongMi, Huawei, and LeEco. MT6580 or MTK X10 6753/6752/6595/6795 and earlier CPUs like MTK 6575/6577/6572/6571) are also supported.
Can run MRT on that Key V3.53 Crack.
After downloading the program, you may install it on your desktops or laptops. The following is a list of the devices you may use for the MRT Key V3.53 Crack.

Supported Platform:

1. Windows XP
2. Windows 7

3.

Windows 8

4.

Windows 10

5.

Windows 11
If you have one of the aforementioned operating systems installed on your computer, you can execute it. Before installing the device, you must complete the following tasks.
How to use MRT Key V3.53 Crack:
The MRT Dongle setup file should be downloaded and extracted to your PC.
Install the Mediatek and Qualcomm USB Drivers on your computer's operating system.
Should remove oppo Lock. Open the MRT Tool and choose the Opposite Tap option.
Connect EDL mode, pick format fs, and press the start button.
You have viewed the all-done message.
Is the UMT Pro MRT Key V3.53 Crack for Mobile Phones available for free?
Yes. Mobile Fix Team provides the Key V3.53 Crack, and you do not have to pay anything to utilize it on your PCs. No upfront or in-app purchases are required to eliminate advertising or unlock extra features. In addition, there is no advertising on the show. It's free and clean.
Is MRT Kye V3.53 Crack for Computers safe to use?
Yes. The tool is entirely secure for your PC, laptop, and mobile devices. There is no harmful code in the software, and it is suitable for users of all ages.
How frequently is MRT Key updated?
Mobile Fix Team does not have a set timetable or timeline for updating the MRT Key. When necessary, updates Are given to iron out any problems and enhance performance. Mobile Fix Team provides all updates.
Is Internet access required to utilize MRT Kye V3.53 Crack?
Yes, it is better to use the MRT key on your computer/laptop with an active internet connection.
Final Words:
Thanks for installing MRT Dongle Latest Setup on your PC. Using MRT Dongle Tool, you may remove FRP, password/pattern lock, etc. This page includes links to both the latest and earlier versions of the MRT Key Tool.
Readme Once:
Virus Status: Before uploading the MRT Key V3.53 Crack to our site, We tested the virus with Kaspersky Antivirus.
USB Driver: Please visit our Download Section page to seek the latest USB Driver.
 Firmware: Go to any Firmware page if you're looking for the official  Firmware.
Download the latest version of MRT Key: The most recent version of MRT Key is available in the Download Section.
Important Notes!
Bestflashfile.com is not responsible for any damage that happened to your device(s) while following this guide, so please proceed at your own risk. However, we would be happy to help with any difficulties that fall within our scope.
Request:
If you find any of our files or tools are not working correctly on your mobile phone, contact us and tell us about your problem, we believe we can solve your problem as soon as possible. If you are looking for any firmware, Stock Rom, or flash tool not listed on this website, You can report it from the contact above. We will upload it to this site as soon as possible.