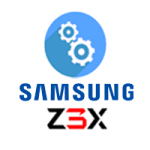 We've gathered the official correct Z3x Samsung Tool PRO v43.10 Setup File (Windows 64 and 86 bit) for Flashing, Unlocking, and Repairing your Samsung smartphone on this website. You may quickly get the latest version of the Z3x Samsung Tool PRO v43.10. This tool will assist you in resetting factory reset protection (FRP), fixing the IMEI issue, the baseband, and unlocking the network.
Features Of The Software Guide
This tool contains English, Spanish, Portuguese, Romanian, Ukrainian, Arabic, Hungarian, etc.
Download manager for firmware is built-in
Each phone has a manual built-in
Skin selection
Selecting between short and standard phone models
The history of each operation
Settings
Prerequisites for using
You first need an activation Z3x box or dongle.
The Z3x dongle or box requires a USB cable to connect to the computer.
Z3x Samsung Tool PRO software required.
For the process, you will need a Windows laptop or PC of any version.
Turn off your anti-virus software and Windows Defender on your computer.
Before flashing your device, could you make a backup of the data on it?
Flashing
Updates software and, in particular, Write firmware repairs and upgrades. These functions are most commonly used to downgrade to outdated firmware versions or to update to newer ones. responds to firmware access to your smartphone
Read/Write EFS
The EFS partition is a specific partition dedicated only to a phone's information such as the radio signal, IMEI, and many other file kinds that surround the device's SIM card and other services such as Wi-Fi and Bluetooth. At the file system level, this is where things like device MAC addresses of all radios that your phone utilizes are stored in an encrypted fashion.
Read/Write QCN
QCN stands for Qualcomm calibration network file. QCN is a file type that is pre-installed on Samsung smartphones. If for some reason, the QCN file of your Samsung smartphone gets corrupted, your smartphone will not be able to get the network. This is why the QCN file is Read/Write on the Samsung phone.
Codes for direct read
This function can extract the secret code stored on a smartphone. Security code reading is a safe means of unlocking smartphones.
Removing FRP
To remove the Google account integration from the device, follow these steps.
How TO Download
You can download Z3x Samsung Tool PRO v43.10 version. Click on the server of your choice to pick up and download the tool. Below are two buttons to download the tool.
File Name: SamsungToolPRO_v43.10.zip
File Size: 71 MB
Operating System: Windows





, can find other versions of the Z3x Tool Here. Various tools are available to flash the firmware. Z3x team contacts the US Here.
New Added Model
SM-A102U, SM-A102U1, SM-A107F, SM-A107M, SM-A115U, SM-A205U, SM-A215U, SM-A215U1, SM-A505U, SM-A505U1, SM-A515U, SM-A515U1, SM-A516U, SM-A600P, SM-A716U, SM-A716U1, SM-A9050, SM-F700U, SM-F700U1, SM-F707U, SM-F707U1, SM-F916U, SM-F916U1, SM-G770U1, SM-G781U, SM-G781U1, SM-G889N, SM-G977P, SM-G981U, SM-G981U1, SM-G986U, SM-G986U1, SM-G988U, SM-G988U1, SM-J337P, SM-N960U, SM-N981U, SM-N981U1, SM-N986U, SM-N986U1, SM-T307U, SM-T377P, SM-T387P, SM-T517P, SM-T587P, SM-T597P, SM-T727P, SM-T837P, SM-T867U, SM-T878U, SM-T978U Fixed bugs by your bug reports.
How To Install/upgrade
Setup file for installation: Z3x Samsung Tool PRO v43.10 and unzip the tool, ‍then install
Click on the mouse right button to open the Install/upgrade software select run ad administrator.
You will see a new tab; click the OK button there.
I accept the agreement and click the following button
I read and received the contract and related the following button > Go to the next button  >Go to Install button, wait a few minutes, and finish.
How to work?
Download Z3x Samsung Tool PRO v43.10 and unzip the tool
USB Driver: Download and install the Samsung USB Driver on your computer.
Write Firmware: Select the suitable model > Go to the Flash tab > Now, choose Firmware > Connect your device to Download Mode > Click on Flash.
Reset FRP: Select the suitable model > Go to the Unlock tab >Connect your device to Download Mode. > Now, click on  Reset FRP.
Network Unlock: Select the suitable model > Go to the Unlock tab > Connect the device to the computer and enter ADB Mode> Now, click on Unlock.
IMEI Repair: Select the suitable model > Go to the Repair tab > Connect the device to the computer and enter ADB Mode> Now, click on Repair.